Do you get nervous easily?  Do you find your mind running out of control? Are you feeling overwhelmed with life and everything you need to get done?
With hypnosis you can take control of your life and relax.  Break free from the prison in your mind and learn how to approach your life and challenges in a calmer more relaxed way.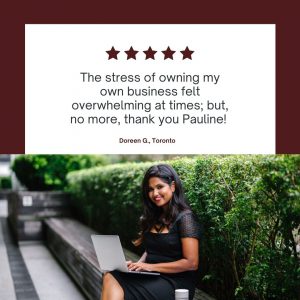 Pauline helped me move through the grief I was feeling after the loss of a close friend. I can look forward to my future in a more positive way now.
I didn't know the stomach problems I was having were due to stress. Now I have no stomach problems and new ways to manage any stress that comes into my life.
Success in your Program ~ Stay with It Guarantee
Success in your program will include your cooperation, attendance, attitude and motivation. As people differ, so does the amount of time needed for individuals to reach their personal goal. Although it is not possible to guarantee human behavior, Clear Vision Hypnosis provides a Stay with It Guarantee.
Once a program is fully paid for, there are no additional charges for sessions, regardless of how long the client takes to reach the original goal of the program.
Once the agreed upon training period is complete, Clear Vision Hypnosis provides FREE REINFORCEMENT sessions as needed (one a month maximum) until the client has achieved their goal.
If you ever go back to your problem or habit, you can request our services at no additional charge for as long as Clear Vision Hypnosis is open for business.